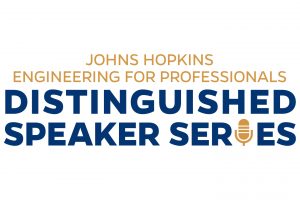 Why Every Engineer Should Learn Patent Law
Engineering is applied science and technology directed at solving problems. The field of patent law is dedicated to documenting and protecting novel solutions in order to encourage the development of new ideas. Engineers should thus both understand how patent law works and realize that patent documents serve as a vast information resource. Some engineers may wish to pursue a career as a patent agent or attorney which can be a lucrative and rewarding path.
Lawrence Husick's experience as a technology consultant, computer systems designer, and software author, as well as his career as an intellectual property lawyer and serial entrepreneur, give him a unique perspective. He serves as a Foreign Policy Research Institute senior fellow and as co-director of its Wachman Center Program on Innovation.
Husick holds a Bachelor of Science degree cum laude in environmental chemistry from Muhlenberg College in Allentown, Pennsylvania. He holds a Juris Doctor degree from the Washington College of Law in Washington, D.C.
He is a partner in Lipton, Weinberger & Husick, an intellectual property law firm in Malvern, Pennsylvania. He is a founder of several entrepreneurial ventures, including Infonautics, PocketDoctor.com, Fall Prevention Technologies, and Cloud Pharmaceuticals, Inc., where he serves as counsel and chief innovation officer.
Husick serves as counsel to the board of the American Helicopter Museum and Education Center, and he serves on the boards of the Clear Vision Foundation, the Muhlenberg College RJ Fellows Honors Program, and is the immediate past chair of the Board of Visitors of the University of the Sciences Samson College of Allied Health Professions.