Program Overview
Johns Hopkins Engineering for Professionals Electrical and Computer Engineering online, part-time program is one of the largest graduate degree programs in electrical and computer engineering in the country. We value the opportunity to create a hands-on experience. That's why each student can remotely connect to equipment on campus to conduct measurements.
From a thorough grounding in foundational topics such as electromagnetics, electronic devices, and systems theory, to building the hardware and software architectures of next-generation mobile platforms, students gain valuable skills and knowledge and will be able to:
Demonstrate the ability to apply advanced electrical and computer engineering theory and methods to translate functional system descriptions into component-level designs and structures.
Demonstrate the ability to design and conduct experiments or simulations, as well as analyze and interpret the results.
Demonstrate proficiency in the use of advanced mathematical and analytical techniques and modern engineering tools necessary for engineering practice.
Concentrations
Communications and Networking
Photonics
Focus Areas
Communications and Networking
Computer Engineering
Electronics and Solid State
Optics and Photonics
RF and Microwave Engineering
Signal Processing
Systems and Control
Degree Options
We offer two program options for Electrical and Computer Engineering; you can earn a Master of Science in Electrical and Computer Engineering, a Graduate Certificate, or a Post-Master's Certificate.
Electrical and Computer Engineering Courses
Get details about course requirements, prerequisites, concentrations, focus areas, and electives offered within the program. All courses are taught by subject-matter experts who are executing the technologies and techniques they teach. For exact dates, times, locations, fees, and instructors, please refer to the course schedule published each term.
Why Hopkins?
When ambition meets opportunity, anything is possible. Earn your degree on your terms at Johns Hopkins Engineering for Professionals.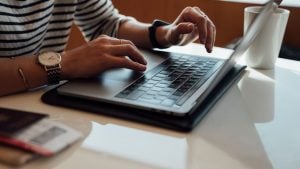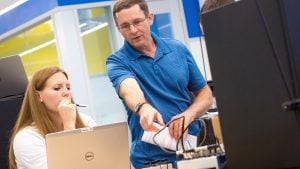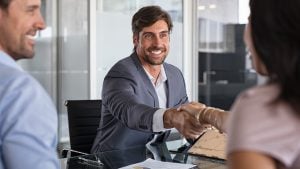 Program Chair Electrical and Computer Engineering

Program Vice Chair Electrical and Computer Engineering
Find out when registration opens, classes start, transcript deadlines and more. Applications are accepted year-round, so you can apply any time.