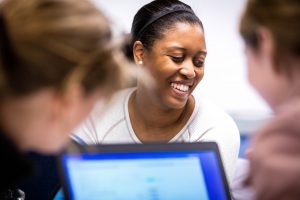 As a Hopkins Engineer, you know what it takes to succeed in our online Engineering for Professionals program. Given your experience as a student, we are confident you can spot good candidates!
Help us grow your alumni network by referring friends, family members, or co-workers between now and the beginning of the Summer 2022 term.
As a thank you, we'll send you an Amazon Fire HD once that student successfully completes one term of coursework by the end of Summer 2022!
4 Easy Steps
Complete the submission form once you have identified a friend(s) to refer.
Let your friend(s) know that you have referred them by sharing this email.
The referred student enrolls and completes one term of coursework (Summer 2021, Fall 2021, Spring 2022, or Summer 2022).
We verify successful coursework completion.
That's all it takes, and the Amazon Fire is yours!
We hope you will share your graduate school experience and encourage a friend to join us in our rigorous and engaging online classroom.
Questions? Contact us at [email protected]. We look forward to talking with you.