Johns Hopkins Engineering is proud to partner with Coursera to offer online courses that are accessible to everyone.
Johns Hopkins University has offered courses through Coursera, the largest open online education provider, since its launch in 2012. At Johns Hopkins Engineering, we are currently offering the following Coursera courses.
Ruby on Rails Web Development Specialization*
Taught by instructors at Johns Hopkins Engineering for Professionals, this five-course series culminates in a capstone project where you gain hands-on knowledge in how to develop your own web applications using Ruby on Rails, SQL, NoSQL, HTML/CSS, JavaScript, and AngularJS.
Course 1
Ruby on Rails: An Introduction (3 weeks)
Instructor: Kalman Hazins
Course 2
Rails with Active Record and Action Pack (4 weeks)
Instructor: Kalman Hazins
Course 3
Ruby on Rails Web Services and Integration with MongoDB (4 weeks)
Instructor: Kiran Chittargi
Course 4
HTML, CSS, and JavaScript for Web Developers (4 weeks)
Instructor: Yaakov Chaikin
Course 5
Single Page Web Applications with AngularJS (4 weeks)
Instructor: Yaakov Chaikin
Capstone Project
Photo Tourist Web Application (8 weeks)
Instructor: Jim Stafford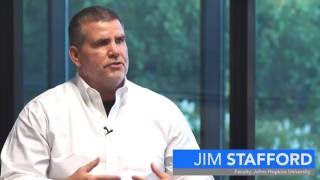 *To earn a specialization certificate, students must complete all five courses by earning course certificates (i.e., certificates that prove your identity) and they must also complete the capstone project.