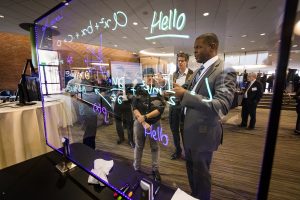 Here you will find a streamlined resource for all of your instructional, technological, and professional development needs. We look forward to continuing to add relevant and useful content to the faculty website. Please contact Johns Hopkins Engineering for Professionals staff with any questions or suggestions.
Instructional Design and Instructional Technology Resources
Johns Hopkins Engineering for Professionals' Instructional Design team offers superior resources with decades of experience. Get the help you need from troubleshooting Blackboard to learning new teaching strategies to developing an online class for the first time.
Help Desk, Instructional Design, and Teaching Support
Find technology support contacts, instructional designer consultations, and other resources to help you structure and deliver your courses.
Faculty Forward
Committed to creating engaging, forward-thinking programs to support excellence in online teaching and learning. We offer a host of workshops and training sessions for faculty.
Be ready to add your course to Blackboard.
Plan the release of new courses to be sure students can access, review, and register for courses.
Faculty Resources
Here are the most commonly visited resources for faculty to give you quick access to what you need.
Teach for Us
Join our team of dynamic, progressive faculty and share your knowledge with students. As an instructor, you will have the opportunity to teach in a classroom setting at any of our three locations, or in an online environment, depending upon the needs of the program.