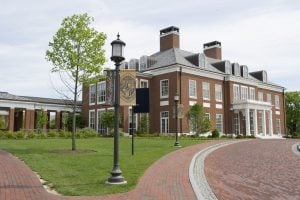 Learn more about our locations and the available libraries, computing facilities, parking, and courses offered at each. The full resources, services, and technologies of Johns Hopkins University are open to our students studying online through Engineering for Professionals.
The majority of our courses are online. To accommodate our students' schedules, preferences, and learning styles, we offer on-campus courses and a hybrid feature online and on-campus—all taught by exceptional, pioneering faculty.
Applied Physics Laboratory
This division of Johns Hopkins University is in Laurel, MD, with a focus on advanced science and technology.
Homewood Campus
Homewood Campus is the beautiful main campus and center of the university, located in Baltimore, MD.
Choose From More Than 350+ Industry-Specific Courses
Search the full course schedule to review available courses within your program. We are constantly adding and evolving online courses to meet the demands of our students and industry. Check back regularly.