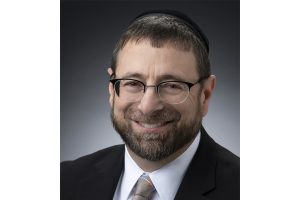 We've Got Staying Power: 20 Years of Online Education
David Silberberg, PhD, has been a faculty member with JHU Engineering for Professionals for more than 20 years. Learn more about his path to engineering and what he sees as the future of engineering.
In what ways do you see technology changing in your area of expertise over the next 5-10 years?
Information systems are increasingly incorporating artificial intelligence (AI) and machine learning (ML) to help make decisions or to automate systems. AI and ML systems generally outperform humans. However, when they err, it is difficult to explain what went wrong. The challenge of the Information Systems Engineer is to effectively use AI and ML to improve systems performance while simultaneously ensuring that errors stemming from AI and ML do not adversely affect the system.
What specific new courses have you introduced or redesigned over the last five years to meet the needs of engineers in your field? Why are these courses important?
I revamped many of the courses to include artificial intelligence and machine learning components. Several of the courses are in the process of a complete overhaul to address modern information systems that include these technologies.
What is your favorite course to teach?
I teach the Large Scale Databases course. The field of database systems has evolved significantly over the past decade. In the past, most commercial database systems focused on domains like banking and airline reservations, which require robust transactional database systems. Recently, the world has moved to extremely large-scale, unstructured, and non-transactional database systems. My course takes students through the theory and practice of the spectrum of large-scale database approaches.
Has the profile of online students changed? If so, how?
Yes. They are now from all over the world!
What are the essential skills that a student will need to be successful as an engineer, especially considering the technological advances now and in the future?
Successful students will be lifelong learners. The world will change and those that keep up with the changes will thrive.
What is one key engineering technological development that you find most interesting and why? 
Artificial Intelligence. Tremendous advances have been made in narrow areas which leads people to strive for sentience. The reality is that we are nowhere near that despite the hype.
What inspired you to become an engineer?
I wanted to be a mathematician, but you never know where your next proof is coming from. 😊 Engineering is often the practical application of math, so it was a natural choice.
Describe your role and job responsibilities.
As part of JHU/APL, I am the research director of the newly formed JHU Institute for Assured Autonomy. We are exploring techniques and methodologies to increase trust in autonomous systems including technology, ecosystem, and ethics and governance.
What advice would you give to mid-career engineers?
Be bold and flexible! Keep growing. Never stay complacent.