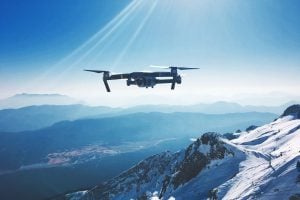 Mechanical Engineering Fueled by AI and ML: That's the future.
Jafaar El-Awady, professor of mechanical engineering, explains how new courses will complement the expanding field of mechanical engineering, including a renewed interest in hypersonic flight. Learn about what made his interest in mechanical engineering take flight.
In what ways do you see technology changing in your area of expertise over the next 5–10 years?
There is a strong drive to incorporate advanced numerical methods and machine learning to expedite the process of designing advanced mechanical and aerospace components.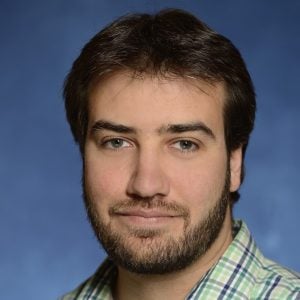 What specific new courses have you introduced or redesigned over the last five years to meet the needs of engineers in your field? Why are these courses important?
We have introduced a number of new courses that focus on training professional engineers in utilizing advanced numerical methods and simulation techniques to model and design mechanical and aerospace engineering systems. Realizing that machine learning is becoming an indispensable tool for engineers, we have developed a new applied machine learning course that is particularly designed to equip mechanical engineers with the needed knowledge to accurately and effectively apply machine learning in their particular fields of specialization. Machine learning approaches have also found their way into a number of our specialized courses.
In recent years, there has been a renewed interest in hypersonic flights both for defense and civil applications. Thus, to remain at the forefront of hypersonic technology development there is a dire need to prepare the next generation of the hypersonic workforce in the USA. To address this need, we have developed a new hypersonic track within our program that includes a number of technical courses that are particularly focused on hypersonic technologies, including an introductory course on hypersonic technologies and systems as well as specialized courses focused on: designing ultra-high temperature materials, aerothermodyanmics, hypervelocity impact, flight dynamics and control of aerospace vehicles, and others. All these courses are designed and taught by expert practitioners in different aspects of hypersonic flight.
What is your favorite course to teach?
A "course" is not what drives me to teach, but the ability to contribute to educating the next generation of engineering, and then see them go out and have a strong impact\contribution to humanity. So, in that vein any course I am able to teach to students effectively is one of my favorite courses.
Has the profile of online students changed? If so, how?
Many young professional engineers are realizing the importance of having more advanced training, in the form of an MSc degree, and are thus eager to enroll early in their career into strong part-time online programs. They also are eager to find programs that offer them a combined flavor of a strong fundamental education with plenty of practical applications. This is one of the strengths of our program and a huge reason behind the large number of enrollments in our program.
What is one key engineering technological development that you find most interesting and why? (It can be as simple as a pencil or as technologically advanced as speech recognition).
Anything aerospace related! Advancements in aerospace engineering have always derived the technological advances we see in our everyday life.
What inspired you to become an engineer?
Like many throughout history, I have been always amazed by the ability of birds to fly and by space. That lead me from a young age to be fascinated by the fantastic flying machines engineers have been able to develop in the 20th century and thus wanted to continue on their path.
Describe your role and job responsibilities.
I am a professor of Mechanical Engineering at Johns Hopkins Whiting School of Engineering with a focus on designing materials and predicting their performance for extreme environments/applications.
What advice would you give to mid-career engineers?
Be inspired and inspire the world with your engineering creativity!