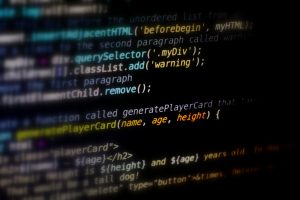 In October 2019, we launched our first Full Stack Web Development cohort. Now, after this inaugural cohort has completed the 24 weeks course and all students have graduated, I wanted to review and acknowledge the high level and wide scope of values that the Boot Camp provides to our students.
First, the well-planned, very intensive course curriculum, which includes a wide range of supporting hands-on, in-class activities, individual assignments, and team projects, allowed students to gain knowledge and build competency and skills in a broad set of technologies and tools used in modern web development. Not only have our students covered a vast landscape of programming languages and frameworks, such as JavaScript, React.js, Node.js, and jQuery, and modern development tools, such as Git, Visual Studio Code, Mongo database, but they also have learned to use tools such as Slack for collaboration, as well the Agile methodology for working on designing and developing assignments.
We are also proud that all Coding Boot Camp classes were held as scheduled—even in the face of changes necessitated by the COVID-19 pandemic. When JHU moved all classes to an online format, our instructors and students quickly and agilely made that transition, too, with no impact on course scope and pace. I am deeply impressed by how smoothly everyone adapted.
During the term, students were assigned three team projects that were progressively more intense and challenging. As I observed the final team project presentations, I was amazed and impressed with the passion and devotion that all teams exhibited, with the high level of quality of production-ready code, and with the presentation style that our students demonstrated. All web applications were well designed and developed; some were even demonstrated to run on the iOS mobile platform. I firmly believe that our alumni will be very successful in their job search endeavors moving forward.
Currently, we have two coding boot camps in progress, one is already in the last month of its curriculum, and another one just finished its first month of the program. In addition, as we continue to constantly observe job market trends, we have decided to expand the course offerings and are starting the Data Analytics Boot Camp in mid-July. Data analytics is another highly sought-after skillset and we are certain that this new Boot Camp will be just as successful as the Coding Boot Camp.
Find out more about the Coding Boot Camp at Johns Hopkins Engineering.