Caitlin Patterson and Emery Lehman have a lot in common. Both study civil engineering in the Johns Hopkins Engineering for Professionals program. Both love participating in winter sports. And both are heading to Beijing to compete as part of Team U.S.A. in the 2022 Winter Olympics.
Patterson, a nine-time U.S. Cross Country Champion skier, has been skiing since elementary school and racing since her undergraduate days at the University of Vermont, where she studied civil engineering. After college, she began targeting elite skiing competitions such as the Olympics and the International Ski Federation World Cup. She is now a part of the Craftsbury Green Racing Project in Vermont.
The upcoming Games represent the third time Lehman will compete in Olympic long track speed skating. He competed in the 2018 Games in PyeongChang and in the 2014 Games in Sochi, where he was the youngest male speed skater. He competed in the 2020 Four Continents Speed Skating Championship in Milwaukee, taking third place in the men's 5,000 meter race, and he took fifth place in the men's team pursuit race of the 2020 World Single Distances Speed Skating Championship.
The Hub spoke with the two athletes about how they got started in their sport, how they balance academics with their training, and what they're most excited about in advance of this year's Games.
Tell us a bit about your journey up to this point.
Caitlin Patterson: Skiing started out as just a childhood pastime. My mom introduced me and my brother to skiing and all kinds of winter sports from a very early age. It was a good decision on her part, as my younger brother Scott is also cross-country skiing Olympian who competed in 2018 and will again this year. I competed in the 2018 Olympics as well and am excited for my second Olympic Games.
Emery Lehman: I'm originally from Oak Park, Illinois, and got my undergraduate degree in civil engineering from Marquette University in Milwaukee. Part of the reason I went to Marquette was so that I could continue to speed skate, since it's conveniently located a short drive away from the Pettit National Ice Center. Currently, I'm living in Salt Lake City, Utah, where I have been training with the Gabriel Girard and the U.S. National team for the last three years.
What are you most excited about for the 2022 Winter Olympics?
CP: It's certainly going to be a unique Olympics, but I'm excited to feel a little bit more in my element, having been to one Olympics before. It's exciting to know that I'm four years farther along in my athletic career and, and that my overall maturity as an athlete and as a person has grown. Also, my brother will be there with me, same as in 2018. I'm happy that we're both returning to the Olympics and can soak in this unique experience again.
EL: It's tough to say. It's a lot of fun to meet people, go through team processing, talk and all that stuff. However, with COVID, this is going to be a completely different Olympic experience. I feel very lucky that I have the other two Olympics under my belt, and I really feel for those athletes who [are having their] first Olympic experience. I am most excited to go to Beijing, stay healthy, and skate four successful races.
In what events are you planning to participate?
CP: In cross-country skiing, there are six different events, and I don't know which ones I'll be doing yet. It's a tight process. I hope to be doing some of the longer distance events from 10 kilometers up to 30 kilometers of racing. We have eight women on the U.S. team for cross-country skiing, but only four can start each of the races. The best way to prepare for this scenario is to be adaptable and ready to race at any point if I get the call.
EL: I'm skating the 1,500 meter, which is an individual event and then the team pursuit, which I'm looking forward to doing. The U.S. team hasn't competed against a fully healthy Dutch team in a while, so I'm excited about trying our hardest and beating every country when they are at their best. I'm ready to show that when we all compete at full strength, that the U.S. can come out on top.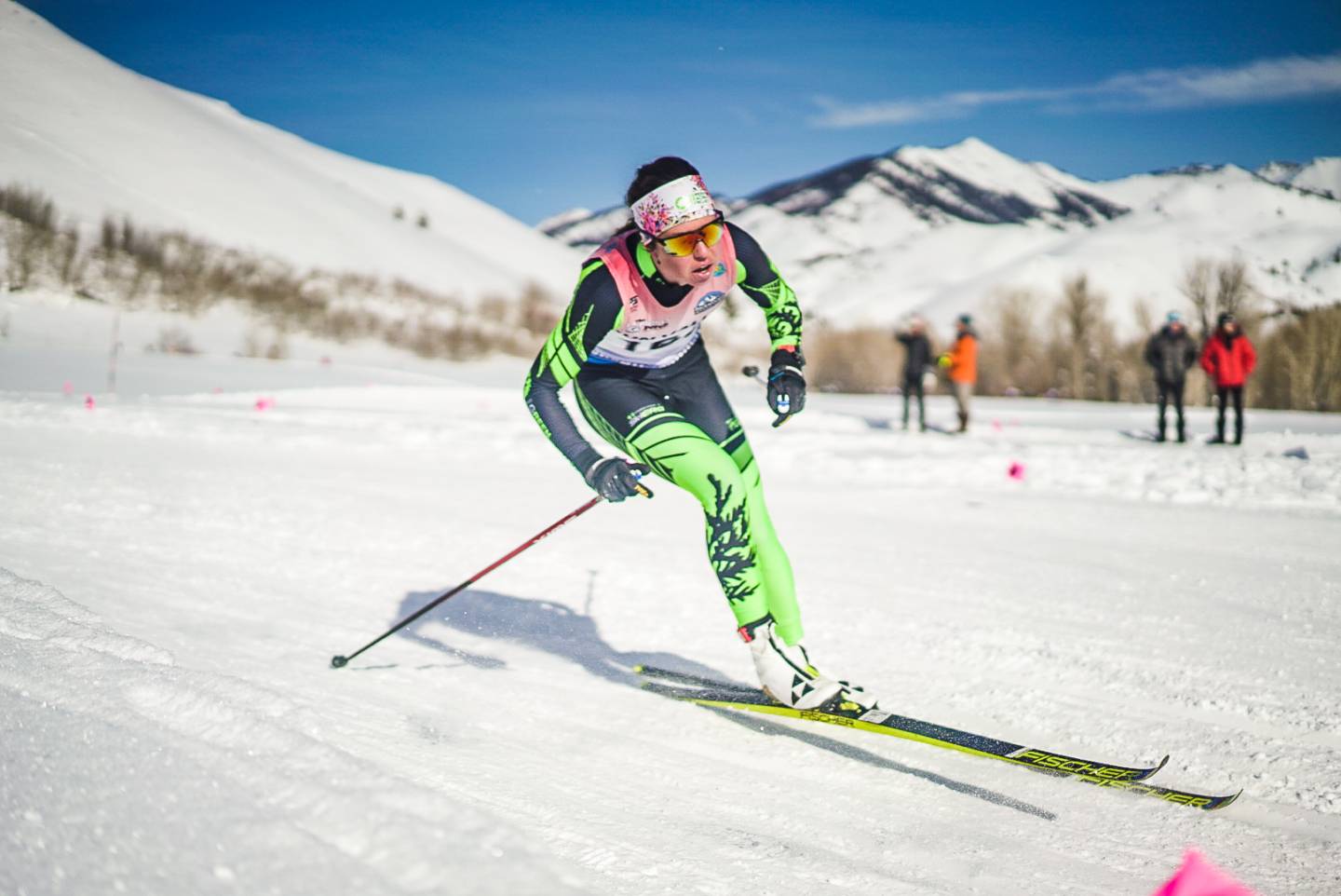 You've been balancing academics and training for quite a long time. How do you make it work?
CP: A lot of time management. I set priorities every day, making sure to keep in mind what works well at particular times of day. I'm always training in the morning, which leaves the afternoon for focused work time. During the summer, I'll usually train two times a day, so it's great to have computer coursework that I can do in down times.
Also, it helps to keep the bigger picture in mind, whether that's a deadline at the end of the week or if it's this big Olympic goal. Little details add up to big things, which helps motivate me if I need to work on coursework little by little every day or train every day to get prepared for the Olympics.
EL: It takes a lot of discipline. Especially over the summers, when we have much longer training sessions. My plan of attack for the program is to chip away at it. I do as much as I can to carve out some time and get things done. I'm also up front with my coach. If I need to take an extra day to do schoolwork then, so be it.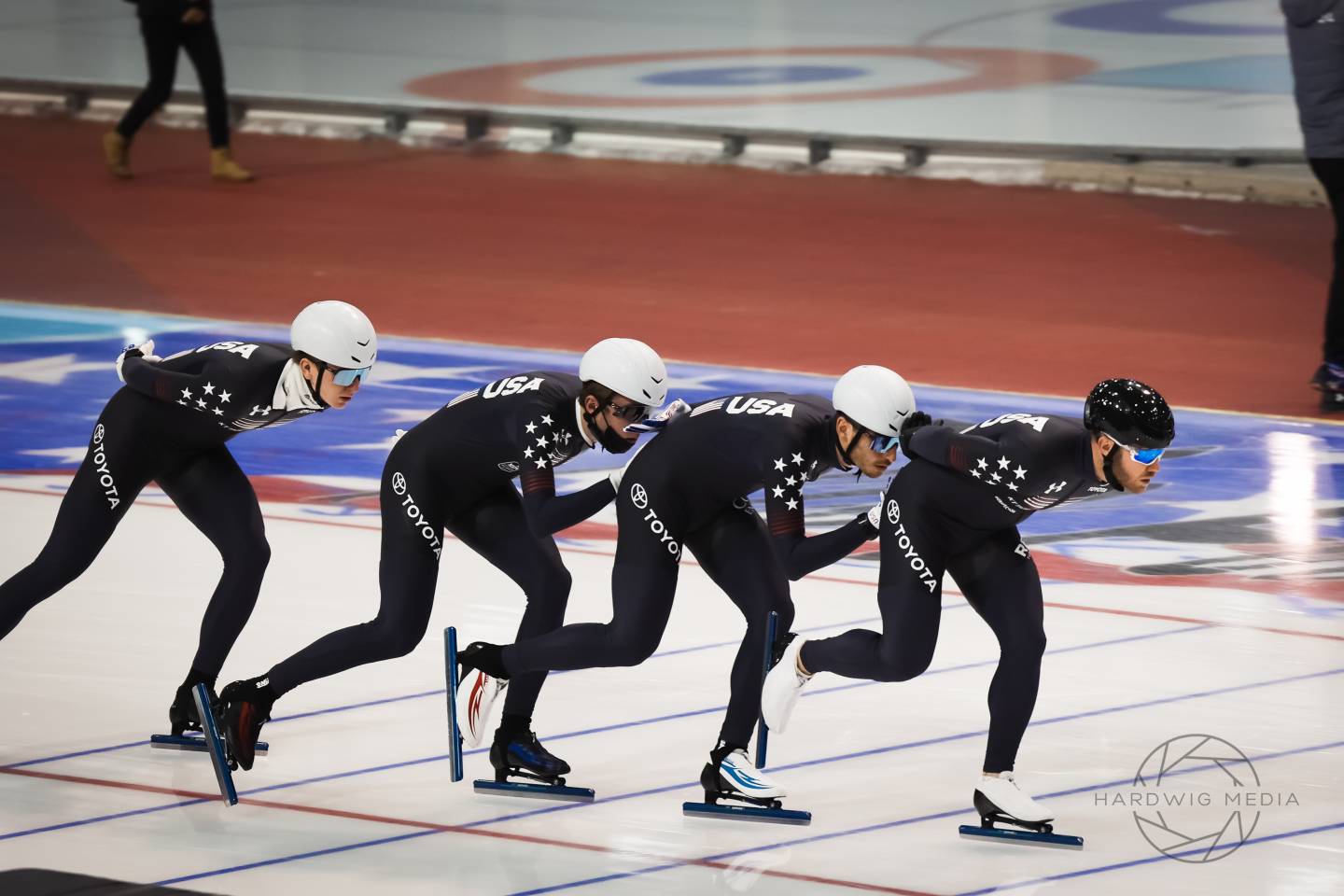 What encouraged you to pursue a graduate degree?
CP: Civil engineering is something I'm very interested in pursuing as a more conventional career after my athletic career. My elite training team has a partnership with an outdoor center and one of the projects I helped with was the design and construction of a new ski lodge. It's been really rewarding for me to a connect my two careers. I started working on my masters through the JHU Engineering for Professionals program in 2020, and I've now taken four courses towards my master's degree. It's been a great way to wake my brain back up to an academic and engineering mindset while continuing with my skiing career.
EL: Civil engineering was something I wanted to do after I graduated, as I know I can find a job in it and it interests me. With my current athletic goals, I like that the Engineering for Professionals program allows me to take one class at a time. By taking one at a time, I can continue training and make progress toward both goals.
This article was originally published on The Hub.