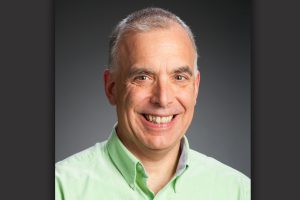 The Whiting School of Engineering is saddened to share that John Piorkowski, beloved colleague and founding chair of Engineering for Professionals' Artificial Intelligence program and co-chair of its Data Science program, died on December 5.
John was the chief artificial intelligence architect and head of the Applied Information Sciences Branch within the Asymmetric Operations Sector at the Applied Physics Laboratory. A trusted expert in national security, he spent three decades providing technical oversight and staff management for a multitude of efforts in cybersecurity, public health, and countering weapons of mass destruction and counterterrorism. He spearheaded APL's data science-driven response to the COVID-19 pandemic, which helped support national decision making. His work in the years leading up to the pandemic, in fact, established the conditions that enabled AOS to respond immediately when that crisis hit. A visionary who had the drive to translate ideas and concepts into real results, he is regarded as one of APL's most impactful leaders.
During the course of his career, John created and nurtured a vast network of colleagues and friends, who he supported and influenced, and who will miss him greatly. Colleagues in leadership at EP, where he taught courses on Social Media Analytics and Creating AI-Enabled Systems, say he was a bright light and always quick with a smile and a great idea.
John made a profound impact on his field, his colleagues, and everyone he taught and mentored, not only in terms of his professional expertise, but also because his excitement and enthusiasm about the important work they were doing together was contagious.
Students, colleagues, and staff who need support to process this loss are encouraged to get in touch with the Johns Hopkins Student Assistance Program or Johns Hopkins Employee Assistance Program. Students also should feel free to contact Megan Barrett, assistant dean for engineering student affairs, by email or by phone at (443) 927-8172.