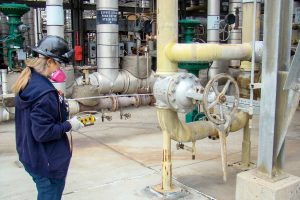 Occupational and Environmental Hygiene Master's Degree Program*
Earning a master's in Occupational and Environmental Hygiene will provide you with the analytical and technical skills needed to identify and address environmental and/or occupational hazards in the workplace and surrounding community. Your course of study will include risk analysis and management, environmental sampling techniques, air pollution, program management, toxicology, epidemiology, biostatistics, and occupational health. Graduates work in consulting firms, private industry, military or governmental organizations.
This ABET-accredited program is designed to prepare you to pass the Certified Industrial Hygienist (CIH) examination given by the American Board of Industrial Hygiene. Offered through our top-ranked Johns Hopkins Bloomberg School of Public Health, you will complete the majority of the program online, however, over the course of your studies you will immerse yourself in two separate hands-on experiences on our East Baltimore campus during the Summer Institute session held in June (two weeks each). A dedicated advisor will support you from start to finish.
*This program requires the GRE and is managed and can be completed part-time, online or full-time through the Johns Hopkins Bloomberg School of Public Health.
At the program's completion, you will:
Complete an Independent Professional Project (IPP), ideally at your place of employment.
Recognize, evaluate, and control factors in the workplace and the environment that may cause illness, injury, or impairment.
Develop advanced knowledge in the five core areas designated for professional master's programs (biostatistics, epidemiology, administration, education/behavioral sciences, and environmental health) specific to the practice of occupational and environmental hygiene.
Take on leadership roles and be prepared to translate occupational and environmental health research into practice.
Be ready to further your education in environmental health sciences.
Program Options
The Master of Science in Occupational and Environmental Hygiene is offered through the Johns Hopkins Bloomberg School of Public Health. The GRE is required.
Occupational and Environmental Hygiene Courses
Get details about course requirements, prerequisites, and electives offered within the program. All courses are taught by subject-matter experts who are executing the technologies and techniques they teach.

For exact dates, times, locations, fees, and instructors, please refer to the course schedule published each term.
Why Hopkins?
When ambition meets opportunity, anything is possible. Earn your degree on your terms at Johns Hopkins Engineering for Professionals.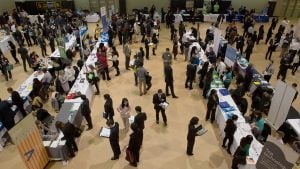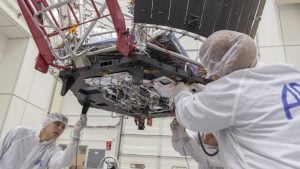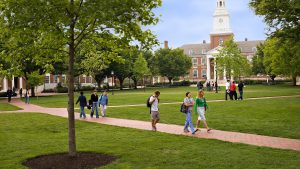 Learn More About This Program
Offered through the #1-ranked Johns Hopkins Bloomberg School or Public Health, you can acquire the analytical and technical skills needed to solve pressing occupational health problems as a consultant or in the private or government sector.