Career Planning
One of the central reasons you are pursuing a graduate degree is to take your career to greater heights. We offer support services to help you accomplish this goal.
JHU Engineering for Professionals has a dedicated career advisor and Life Design Educator, Mark Savage, available to support your professional aspirations: [email protected], connect on Twitter @TiffinGam, or schedule an appointment during office hours: Tuesday 8 p.m. to 10 p.m. and Friday 12 p.m. to 2 p.m. EDT.
The Johns Hopkins University Life Design Lab is an additional resource for you. Here you have access to  career fairs, employer information sessions, and staff presentations. The university also provides a career planning website that, starting with a self-assessment, will guide you through a step-by-step approach to career planning and development.
Career Webinars
We offer webinars throughout the year that are designed to address issues online and part-time graduate students might face in their careers. These webinars are taught by experts from the Johns Hopkins University Career Center and other organizations.

Recently held career-focused webinars include: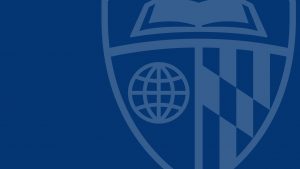 Career Management
Hopkins uses a career management system called Handshake to help you manage your career. Find events, internships, and job postings, plus connect with companies. Use your JHED ID and password to fill out your profile and get started.
Social Networking
You can network through LinkedIn and OneHop, an online database and interactive community of current students and alumni with career placement opportunities.
Writing Workshop Webinars
Offered at least twice a year, our writing workshop webinars provide useful information for graduate engineering students in the areas of writing, communication, and presentation development. These webinars are taught by experts from the Whiting School of Engineering's Center for Leadership Education.

Recently held writing workshop webinars include: