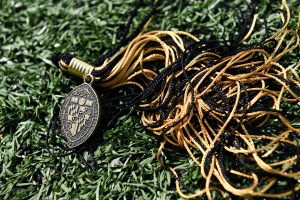 Best Master's Degree for Engineers
Nowadays, with the scope and array of advanced technology ever-growing across the globe, an engineering professional needs a master's level degree. But that is far easier said than done. 
The engineering landscape has likely changed since you were in school, even if it was recent. The opportunities available to those in search of a graduate-level program for engineers are so vast that they can be intimidating and make it unclear which path to follow. Fear not. You have tackled much greater in your educational journey. It's all about pre-planning and a bit of research. 
There are lots of good programs out there, so it's hard to get it too wrong, but it's also an important decision that will shape the course of the rest of your life. Given all the factors involved in this decision, identifying which ones matter most to you and judging each program against that priority list—we often find—is the best course of action. 
Below are common questions we hear from prospective students trying to figure out their priority list and how we believe they should be considered. 
What's the best master's degree for engineers?
Engineering across the board is expanding, and innovation is taking off at an exciting (or alarming) rate. Trying to choose a degree based on "what's best" or "what has the most potential for growth" isn't always the best approach. To narrow down which area you should focus on, start by taking a look at your own interests. 
What are you good at? What do you know already? What are you looking to learn for the future? What new developments interest you the most? Are you looking for a significant bump in salary? What kind of problems do you want to apply most of your time and mental energy to? Are you looking to change careers?
Knowing which program is best for you may also come down to knowing the best online engineering courses you should take based on your interests and field of study. A master's is a compilation of courses when it comes down to it, after all. Think about what you have an affinity for and look for the best online engineering programs that matches up.
How many years does it take to get a master's in engineering?
Once you've determined your area of focus, it's time to figure out the logistics of going to school—primary among them being how long the whole program will take to complete. 
A traditional master's program typically takes  two years of full-time study. This usually means taking a couple of classes a semester and stepping away from your career while you work on your degree. 
Part-time master's programs encourage fewer courses a semester, drawing out the total amount of time your degree will take and allowing you to still work at the same time. The students at Johns Hopkins University's Engineering for Professionals Program have up to five years (two courses a semester maximum) to complete their coursework for a master's degree. Many working professionals opt for a part-time schedule, so they can work while going to school and implement what they learn in the classroom to their jobs. 
Depending on whether you'd prefer speed or balance may sway to one program style over another. It's a personal decision, and both types of programs are well-respected by future employers. 
Is an online engineering degree worth it?​​
Online engineering degrees—especially those that are part-time—allow you to keep yourself plugged into your work and industry—all while learning. No  need to relocate. No need to pause your career. As long as you are dedicated, pace yourself, and are able to balance the bandwidth of work-life-study, an online engineering degree is worth the investment and returns high ROI for your time and tuition. 
According to the U.S. Bureau of Labor Statistics, "civil engineers, mechanical engineers, and architectural and engineering managers, for example, had median wages that were between 9 and 13 percent more for workers who had a master's degree compared with those of workers who had a bachelor's degree." If you were making $80,000 with a bachelor's, that means your salary—on average—could be bumped up to roughly $90,400, if not more. 
While some may fear that an online degree is less respected by employers, but that is simply not the case, especially if your program comes from an already established and respected university. With the increasing switch to digital over the past decade, accelerated by the COVID-19 pandemic, online degree programs became (and continue to become) increasingly popular and in-demand. 
It's also important to note, that some programs, like Johns Hopkins, the degree does not specify whether the degree was earned online or traditionally in the classroom. And the Johns Hopkins Engineering master's program has been an established leader in online education for working professionals for 20 years.
For a breakdown on what you can do with certain degrees and whether or not they are worth it, check out some of our blog posts: 
What does an online engineering degree cost?
It's important to know how much an online engineering degree costs so you can start planning. Be aware of the options that are made available to you and the opportunity to offset the costs. 
How to start gauging what your total costs may be: 
That last one is a step too many people miss. Companies today aim to promote skillsets that are not easily found. As an engineer, your ability to grasp the advanced technological knowledge is in high demand. If you're already working for a company, they'll likely want to retain you rather than try and hire and train someone new. So take that step to contact HR about tuition support benefits.
Public vs. Private?
Topic, duration, ROI, and costs are all big factors that are some of the most important when determining programs and these are key to helping you narrow your program search down to a pretty workable list.
Once these are nailed down, you may want to consider if you'd like to attend a public or a private school.
Each type of school usually has significant variations of student population, funding, and faculty—three more considerations that can help you narrow down your list even further. 
Student Population
A public school is larger in size than a private school. For this reason, a public-school environment is ideal for students who are independent learners and don't require as much attention. A private school setting is optimal for those who find value in personal attention and small student groups. Choosing the type of school that is conducive to your learning style may help you find the program that works best for you.
Funding
Public schools receive their money from federal and state governments. It may impact how much you pay. Private schools are funded through student tuition, large endowments, and donations. It's important to note that it is a misconception that private schools cost more, as private institutions often have access to more grants that may help offset the cost of tuition. They can offer added scholarships and tuition discounts, so it's important to check. 
Faculty
Faculty is often thought to be the most important factor in choosing the right school. There are excellent professors in both settings. The bottom line is that the support of your professor is essential. You want to attend a school where the faculty serves as your guide and mentor. As you explore potential programs, review their faculty list, checking the credentials and accessibility of professors  and how their experience can add to your career. It is also a good idea to explore whether faculty are currently working in your area of interest or conducting research.
What is the
best engineering program
overall?
That's a loaded question with no clear-cut answer. The best program for one person may not be the best for another. Considering all the factors mentioned in this article  is important for you to personally weigh as you decide the best engineering program for you. 
At the end of the day, the choice is yours. Whether, you choose a school based on its student population, faculty, or the cost, what's in your best interest is the central factor to consider. The good news is you don't have to make this giant leap alone. 
The admissions department at Johns Hopkins University's Engineering for Professionals Program is here to help. Whether you have questions about individual programs, class size, tuition and scholarship options, or more, our team is standing by to answer your questions.