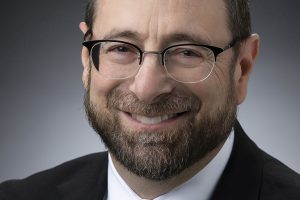 David Silberberg, research director of the Johns Hopkins University Institute for Assured Autonomy and principal professional staff at the Johns Hopkins University Applied Physics Laboratory (APL), has been appointed chair of the Information Systems Engineering program in Engineering for Professionals (EP).
This program, one of a suite of EP programs ranked #2 in Computer Information Technology by U.S. News & World Report, covers a broad range of areas, from distributed systems and information security to project management and systems analysis.
"I am excited to chair such a strong program that offers excellent classes taught by top-notch instructors," said Silberberg. "I am impressed with the Johns Hopkins Engineering for Professionals program's emphasis on keeping the course work relevant and high-quality, and I am dedicated to the continued growth of this program."
Silberberg earned his bachelor's and master's degrees at the Massachusetts Institute of Technology and his doctorate at the University of Maryland, College Park—all in computer science.  Since joining the Engineering for Professionals program in 1999, he has taught the Large-Scale Database Systems (605.741) course. At APL, he supervised the Large-Scale Analytics Group, where he managed computer scientists, data scientists, cyber analytic scientists, software developers, and data engineers.
"We are pleased to welcome David to the rank of program chair," said Dan Horn, associate dean for Engineering Professionals. "With such an experienced background, he has a lot to offer the Information Systems Engineering program and to EP as a whole."