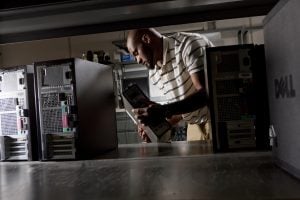 Information Systems Program Overview
Customize your online master's degree in management information systems as part of the Johns Hopkins Engineering for Professionals program. Today, an increasing number of systems are developed with embedded intelligent components that learn, decide, and behave in unpredictable ways, making safety and reliability difficult to assure. Autonomous vehicles, smart cities, and robotics are becoming quite prevalent in everyday life and presenting challenges because they interact with a complex ecosystem of intelligent components. Our graduate program in information systems program incorporates courses that create a deep understanding of intelligent systems powered by AI and ML and uncover ways to ensure these systems interact with humans in fair, ethical, and socially acceptable ways.
You can also narrow your focus to information systems, including Human-Computer Interaction, Information Management, and Software Engineering. With senior executives from the Johns Hopkins Physics Lab and other industry leaders as key faculty members, prepare to:
Develop processes and components of large-scale information systems

Transform information to discover relationships and insights into complex data sets

Integrate theory and application in your current and future job responsibilities

Address the challenges of developing complex systems powered by artificial intelligence and machine learning

Learn on your terms and select a flexible course schedule in a format that works best for you
Master's Degree in Information Systems Focus Areas
A focus area must be selected.
Cybersecurity

: Take courses like Cyber Operations, Risk, and Compliance, Privacy Engineering, and more to master protecting digital data. 

Data Engineering

: Study cloud computing, data visualization, large-scale database systems, and foundational data analytics.  

Enterprise Engineering

: Understand the principles of enterprise web development and become a master in API design and development, website development, and more. 

Human–Computer Interaction

: Study how to make computers work best for people by taking courses in data visualization, human systems engineering, and more. 

Intelligent Systems Engineering

 

Internet of Things
Project Management
Software Engineering

: Discover modern tools and techniques of software project management, master the basics of software analysis and design, and innovate with object-oriented analysis and design. 
Program Chair Artificial Intelligence, Program Chair Information Systems Engineering, Program Co-chair Robotics and Autonomous Systems

Program Manager Artificial Intelligence, Program Manager Computer Science, Program Manager Cybersecurity, Program Manager Data Science, Program Manager Information Systems Engineering
Tuition and Fees
Did you know that 78 percent of our enrolled students' tuition is covered by employer contribution programs? Find out more about the cost of tuition for prerequisite and program courses and the Dean's Fellowship.
Why Hopkins?
Apply yourself and you never know what can happen. Take the next step of your career with Johns Hopkins University.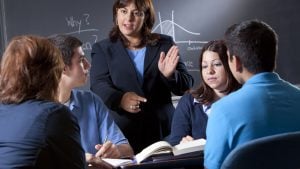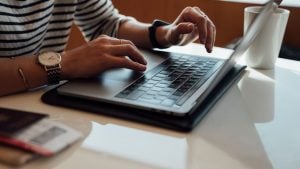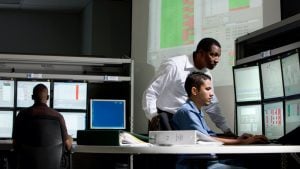 Pursuing an online master's degree in management information systems can be a great choice for someone looking to use their passion for technology to drive business success. With a Master's in Information Systems, you'll be able to receive jobs in IT project management, web development, analytics, and work all the way up to the executive level for positions like Chief Technology Officer or Chief Information Officer.
If you're still on the fence, don't worry. Throughout your experience in the program, you will have access and are encouraged to speak frequently with your advisor to help determine the best course of action and study plan to meet your career goals.
The average salary for a master's degree in information systems is around $86,000, though many senior-level holders earn much more.
You can still apply for the online Information Systems Engineering program even if you don't have a background in engineering. You may need to take a proficiency exam. You may also apply and be accepted under provisional student status.
The standard recommendation is to enroll in one course to get used to the rigor, and after you demonstrate mastery of doing that, you can discuss expanding your course load with your advisor.
Prerequisite course requirements must be completed at a regionally accredited university/college, and you must have received a B- grade or higher. You may also have the option to take a proficiency exam if you do not have the course requirements but feel you have equivalent work experience.
Find out when registration opens, classes start, transcript deadlines and more. Applications are accepted year-round, so you can apply any time.