Program Overview
Our Computer Science program provides computer professionals, scientists, and engineers with a full range of dynamic instruction and skills-building opportunities in a variety of areas including theory, analysis, design, and implementation of information systems.
Structured and rigorous courses help you master the skills you need to advance in your career. To guide your learning experience, you will have access to a team of top-level scientists, researchers, and engineers, including experts from the Johns Hopkins Applied Physics lab. You can also opt to engage in meaningful research through our uniquely designed Capstone course. Take a look at some of the innovative research projects and presentations completed by our students.
As a graduate of this program, you will:
Use mathematical tools and methods to analyze the efficiency of computer algorithms
Assess the accuracy of deterministic and non-deterministic algorithms
Master several important graphs, algorithms, and their associated creation, maintenance, and application strategies
Understand data structures in scientific programming, sorting/searching, and string search
Learn on your terms and enjoy a flexible course schedule in format that works best for you
Concentrations
Communications and Networking
Focus Areas
Bioinformatics
Cybersecurity
Data Communications and Networking
Data Science and Cloud Computing
Database Systems and Knowledge Management
Enterprise and Web Computing
Human-Computer Interaction and Visualization
Software Engineering
Systems
Theory
Degree Options
We offer two program options for Computer Science; you can earn a Master of Science in Computer Science or a Post-Master's Certificate.
Computer Science Courses
Get details about course requirements, prerequisites, concentrations, focus areas, and electives offered within the program. All courses are taught by subject-matter experts who are executing the technologies and techniques they teach. For exact dates, times, locations, fees, and instructors, please refer to the course schedule published each term.
Proficiency Exams
A proficiency exam is available in Computer Science. If you have not completed the necessary prerequisite(s) in a formal college-level course but have extensive experience in these areas, may apply to take a proficiency exam provided by the Engineering for Professionals program. Successful completion of the exam(s) allows you to opt-out of certain prerequisites.
Why Hopkins?
When ambition meets opportunity, anything is possible. Earn your degree on your terms at Johns Hopkins Engineering for Professionals.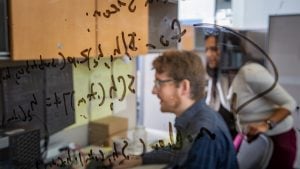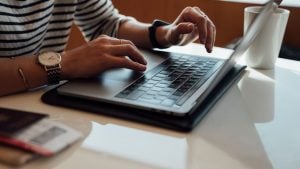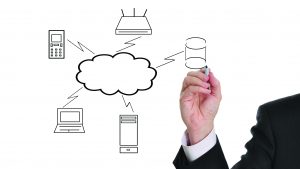 Program Chair Computer Science, Program Chair Cybersecurity
Find out when registration opens, classes start, transcript deadlines and more. Applications are accepted year-round, so you can apply any time.