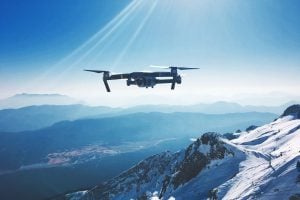 "Winter activities in the backcountry can be fraught with peril: Avalanche danger is real and significant in the winter throughout the western United States. Current safety gear and procedures provide sound risk mitigations and victim recovery methods, but those efforts can be augmented and improved upon", said Smith, JHUAPL's site lead and assistant program area manager for Air Force Strategic Systems at Hill Air Force Base in Utah.
Smith's Backcountry Avalanche victim Recovery Drone System (BARDS)—created for his final Systems Engineering project—does just that by combining existing technologies—drones, backcountry avalanche receivers, and associated beacons—into a system easily carried by skiers, snow-machine riders, ice climbers, and hunters on their backcountry adventures.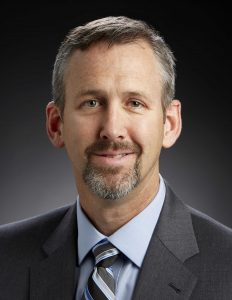 "The main improvement my system provides is victim geo-location in much less time than traditional methods", Smith said.
Here's how it works:
Each member of a backcountry adventure party carries an avalanche transceiver, a probe, and a shovel, as well as a backpack containing a fully-charged drone in a small, crush-proof case. That drone is equipped with a small, single-board computer and software-defined radio to receive victim beacon transmissions. BARDS also comes with a small, hand-held remote-control that can operate in either autonomous, manual, or hybrid modes.
Upon entering the adventure area, but before beginning to ski, etc., each member powers up their avalanche transceiver and places it on the front of their body, while the transport case (containing the drone and remote) goes into their backpack.
If a member of the group is caught in an avalanche, all other party members will remove their drones from their carrying cases, activate them, confirm initial system operation, initiate search parameters on the interface devices to include direction (uphill, downhill, sideways) and radius (concentric circles based on perceived distance to the victim), and release the drones so they can begin searching. They may perform the search in autonomous mode or manual mode. Software allows two or more drones to swarm search.
"The drone performs four common searches, each serving to refine victim location: signal, coarse, fine, and pinpoint", Smith explains. "Once the person is found, the drone fires a paint marker at the victim location, then auto-recovers to either the remote-control location (with the party member performing the search), or at the victim location."
Smith points out that BARDS would be able to perform searches and marking of victim location in much less time than it would take the typical human being faced with traversing a debris-filled landscape.
As conceived, BARDS enables the search party to home in on victim location in less than five minutes, he said.
Though BARDS has not yet been built or used, Smith said that the process of creating it was extremely valuable in his current role providing systems engineering support to the Ground Based Strategic Deterrent (GBSD) program, an extremely critical Department of Defense program for the recapitalization of the ICBM weapon system—one of the three legs of the nuclear TRIAD comprising U.S. Air Force bombers, U.S. Navy Sea-Launched Ballistic Missiles, and U.S. Air Force Intercontinental Ballistic Missiles.
"I used to operate the weapon system we are replacing. The knowledge gained in the SE program at JHU enables me to combine operational understanding of the weapon systems with the systems engineering processes to replace it", he said. "This includes everything we learned in the program, from user needs to requirements analysis and refinement, to testing to deployment, to sustainment."
The Systems Engineering program at Johns Hopkins Engineering regularly highlights the design projects and in-depth thesis research of its students. We will continue to make these presentations available so that they can benefit the entire systems engineering community.