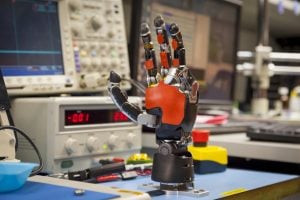 Program Overview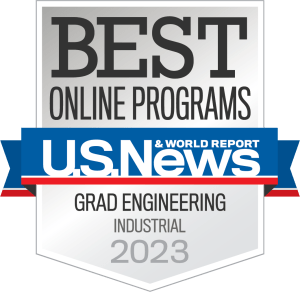 The Master of Science in Engineering in Systems Engineering program at Johns Hopkins University is accredited by the Engineering Accreditation Commission of ABET under the General Criteria and the Program Criteria for Systems and Similarly Named Engineering Programs.
This systems-centric program keeps engineers and scientists engaged in and on the leading edge of all aspects of analysis, design, integration, production, and operation of modern systems. Learn from instructors who are leading practitioners in the field of systems engineering who incorporate problem-solving activities and case studies into discussion topics. 
Gain in-depth knowledge and technical skills in the field of systems engineering as you prepare for a career within both industry and government. Choose from a host of systems engineering courses designed for our modern world, including systems software engineering, project management, system of systems, modeling and simulation and more. Take Management of Systems Projects, Enterprise Systems Engineering, Social and Organizational Factors in Human Systems Engineering, or whatever courses help you achieve your goals. 
As a graduate you will be able to:
Apply technical knowledge in mathematics, science, and engineering to lead the realization and evaluation of complex systems and systems of systems

Demonstrate the ability to conceive of, gather user needs and requirements for, design, develop, integrate, and test complex systems by employing systems engineering thinking and processes, within required operational and acquisition system environments

Understand and utilize the life cycle stages of systems development from concept development through manufacturing and operational maintenance

Lead and participate in interdisciplinary teams to manage cost-effective systems product development

Communicate complex concepts and methods in spoken and written format

Demonstrate awareness and capability in employing tools and techniques in the systems engineering process
Focus Areas
Whether you're looking to get a broad systems understanding or tailor your experience to create a more narrowed project management engineering or human systems engineering degree, there are options available to you: 
Cybersecurity:

Students will use new visual modeling and analysis tools for designing and executing privacy solutions in both the commercial and governmental sectors.

Human Systems:

Students will be equipped with the knowledge of human capabilities and introduce human systems engineering concepts and design principles.

Modeling and Simulation:

Students will receive an introduction to the field of modeling and simulation (M&S) from the perspective of M&S as an essential tool for systems engineering.

Project Management:

Students will examine core functions of a technical project manager for planning, organizing, controlling, and leading.

Software Systems:

Students will develop systems engineering and software engineering techniques required for developing software.
The Systems Engineering program offers two degree distinctions—a Master of Science in Engineering (MSE) and a Master of Science (MS). There is no difference in the curriculum for the MSE and MS programs. Your undergraduate degree determines which degree you will earn.  In order to be admitted into the MSE program, you need a Bachelor of Science degree issued by a program accredited by the Engineering Accreditation Commission (EAC) of ABET.  If you do not meet this requirement (or you did not complete the prerequisites that met all of the EAC of ABET-accreditation requirements for attainment of student outcomes and for sufficient math, science, and engineering design at the Bachelor of Science level), you will earn a regionally accredited MS degree.
Systems Engineering Programs
We offer four program options for Systems Engineering; you can earn a Master of Science in Systems of Engineering, Master of Science in Engineering in Systems Engineering (ABET-accredited), or earn a systems engineering certificate online through our graduate certificate or a post-master's certificate options.
Systems Engineering Courses
Get details about course requirements, prerequisites, focus areas, and electives offered within the program. All courses are taught by subject-matter experts who are executing the technologies and techniques they teach. For exact dates, times, locations, fees, and instructors, please refer to the course schedule published each term.
Program Advisors
Knowledgeable and supportive advisors are here to help guide you through the program. Take a look at our specially designed advisor page to get answers to your questions about admissions, prerequisites, and so much more.
Tuition and Fees
Did you know that 78 percent of our enrolled students' tuition is covered by employer contribution programs? Find out more about the cost of tuition for prerequisite and program courses and the Dean's Fellowship.
Why Hopkins?
When ambition meets opportunity, anything is possible. Earn your degree on your terms at Johns Hopkins Engineering for Professionals.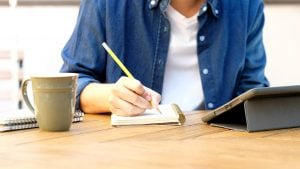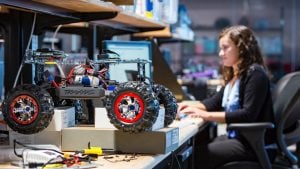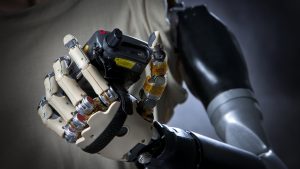 Once you have been confirmed and accepted into the program you have up to five years to complete your systems engineering degree. Flexibility has been built into the program's nature, letting you take anywhere between zero and two courses a semester to best fit your schedule.
On average, our Engineering for Professionals system engineering master's alumni make upwards of $110,000 after completing their degrees. 
Johns Hopkins Engineering for Professionals Systems Engineering graduates have worked in institutions like  NASA, Deloitte, Verizon, and Walmart. Explore how they got there and how Johns Hopkins can help you nail your post-graduation dream job. 
You can still apply for the Systems Engineering program even if you don't have a background in engineering. However, we do ask for a minimum of one year of full-time work experience. 
The Engineering for Professionals program was designed with working professionals in mind. Therefore, we offer both synchronous and asynchronous courses to accommodate your busy schedule.
Yes, however, if you are transferring a course it must be a graduate-level course, the course cannot have been used to complete another degree, and your 5 year clock of completing your degree begins on the day you enroll in your first graduate class (including any transfer graduate courses). Another option would be a waiver, this can be an option for any previous graduate knowledge that you have. You may be able to waive a foundational course which would allow you the opportunity to take more advanced courses in your 10 course program sequence.
Find out when registration opens, classes start, transcript deadlines and more. Applications are accepted year-round, so you can apply any time.