Program Overview
The Master of Science in Engineering in Systems Engineering program at Johns Hopkins University is accredited by the Engineering Accreditation Commission of ABET.
Learn from instructors who are leading practitioners in the field of systems engineering who incorporate problem-solving activities and case studies into discussion topics. You will be provided in-depth knowledge and technical skills in the field of systems engineering and systems of systems, and prepared for careers within both industry and government. This systems-centric program addresses the needs of engineers and scientists engaged in all aspects of analysis, design, integration, production, and operation of modern systems.
As a graduate you will be able to:
Apply technical knowledge in mathematics, science, and engineering to lead the realization and evaluation of complex systems and systems of systems
Demonstrate the ability to conceive of, gather user needs and requirements for, design, develop, integrate, and test complex systems by employing systems engineering thinking and processes, within required operational and acquisition system environments
Understand and utilize the life cycle stages of systems development from concept development through manufacturing and operational maintenance
Lead and participate in interdisciplinary teams to manage cost-effective systems
Communicate complex concepts and methods in spoken and written format
Demonstrate awareness and capability in employing tools and techniques in the systems engineering process
Focus Areas
Cybersecurity
Human Systems
Modeling and Simulation
Project Management
Software Systems
Systems
Degree Options
We offer four program options for Systems Engineering; you can earn a Master of Science in Systems of Engineering, Master of Science in Engineering in Systems Engineering (ABET-accredited), graduate certificate, or a post-master's certificate.
The Systems Engineering program offers two degree distinctions—a Master of Science in Engineering (MSE) and a Master of Science (MS). There is no difference in the curriculum for the MSE and MS programs. Your undergraduate degree determines which degree you will earn.  In order to be admitted into the MSE program, you need a Bachelor of Science degree issued by a program accredited by the Engineering Accreditation Commission (EAC) of ABET.  If you do not meet this requirement (or you did not complete the prerequisites that met all of the EAC of ABET-accreditation requirements for attainment of student outcomes and for sufficient math, science, and engineering design at the Bachelor of Science level), you will earn a regionally accredited MS degree.
Systems Engineering Courses
Get details about course requirements, prerequisites, focus areas, and electives offered within the program. All courses are taught by subject-matter experts who are executing the technologies and techniques they teach. For exact dates, times, locations, fees, and instructors, please refer to the course schedule published each term.
Enrollment and Graduation Data
MSE Enrollments (Headcount)
Fall 2020
Fall 2019
256
Fall 2018
322
Fall 2017
317
Fall 2016
307
Fall 2015
324
Fall 2014
367
Fall 2013
370
Fall 2012*
0
MSE Degrees Awarded
Academic Year 2019–2020

78

Academic Year 2018–2019

94

Academic Year 2017–2018
105
Academic Year 2016–2017
95
Academic Year 2015–2016
170
Academic Year 2014–2015
118
Academic Year 2013–2014
166
Academic Year 2012–2013*
73
Why Hopkins?
When ambition meets opportunity, anything is possible. Earn your degree on your terms at Johns Hopkins Engineering for Professionals.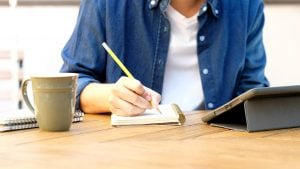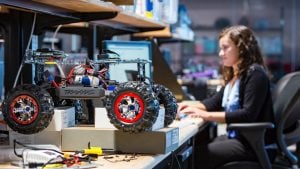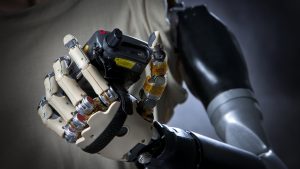 Program Chair Systems Engineering

Program Vice Chair Systems Engineering
Find out when registration opens, classes start, transcript deadlines and more. Applications are accepted year-round, so you can apply any time.