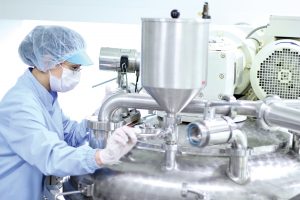 Chemical and Biomolecular Master's Program
Meet workforce demands with knowledge from Johns Hopkins Engineering's challenging courses and a modern curriculum covering a broad range of topics in chemical and biomolecular engineering. From biotechnology to nanotechnology and the environment, studies in this master's degree program will prepare you for leadership positions in multiple industries, including biopharma, energy, electronics, and green manufacturing for fuels and chemicals. Faculty are accomplished researchers, scientists, and practitioners. As a graduate, you will be well prepared to:
Apply chemical engineering knowledge to solve pharmaceutical process problems, including understanding the constraints in regulatory requirements that affect drug development.
Solve open-ended complex engineering problems in colloid and interfacial science.
Demonstrate proficiency in using mathematical tools and formalism to problem solve.
Take on advanced roles and progress as a leader in the field.
Master's Degree Focus Areas
A focus area can be selected but is not required.
Biotechnology
Nanotechnology
Programs
We offer a Master of Science in Chemical and Biomolecular Engineering.
Chemical and Biomolecular Courses
Get details about course requirements, prerequisites, and electives offered within the program. All courses are taught by subject-matter experts who are executing the technologies and techniques they teach. For exact dates, times, locations, fees, and instructors, please refer to the course schedule published each term.
Program Chair Chemical and Biomolecular Engineering
Tuition and Fees
Did you know that 78 percent of our enrolled students' tuition is covered by employer contribution programs? Find out more about the cost of tuition for prerequisite and program courses and the Dean's Fellowship.
Why Hopkins?
When ambition meets opportunity, anything is possible. Earn your degree on your terms at Johns Hopkins Engineering for Professionals.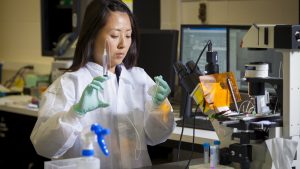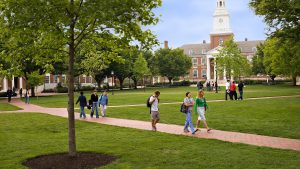 Find out when registration opens, classes start, transcript deadlines and more. Applications are accepted year-round, so you can apply any time.