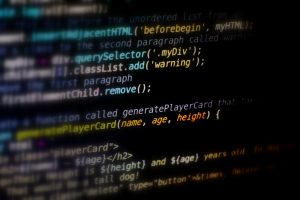 "It's a significant milestone to have launched Boot Camps in coding and data analytics," said Khusro Kidwai, associate dean for Lifelong Learning. As of November 2020, four cohorts are currently in the midst of these Boot Camps, with a total of 63 enrolled students.
In addition to traditional curriculum-driven sessions, Boot Camp students engage in hands-on activities—specifically, team projects—which allow them to develop the skills necessary to work in the software development field.
Periodically, representatives from leading software development and consulting companies, such as Microsoft, Booz Allen Hamilton, and Oracle, are invited to network with the students and give feedback on their final project presentations. These events provide students with a great opportunity to build and expand their professional networks.
"One key component of the program's success is its instructors" said Leonid Felikson, the Johns Hopkins Whiting School of Engineering Boot Camp faculty director.
During the course, the instructors conduct weekly meetings with a student success manager at Trilogy to discuss student feedback reports "In addition to regular weekly office hours, students have access to catch-up sessions, as well as tutoring services," Felikson added.
Go to ep.jhu.edu for more information about the Boot Camps.