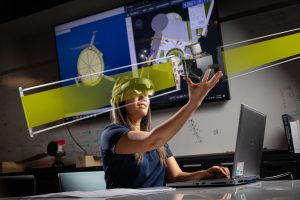 Mechanical Engineering Program Overview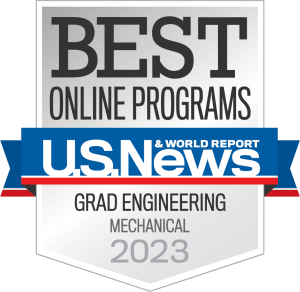 As one of the oldest and broadest fields of engineering, the mechanical engineering master's programs offer you incredible flexibility to pursue your interests while the part-time nature of the program allows you to do so at your own pace.
Instructors are executive-level mechanical engineers who deepen your understanding of the fundamentals and introduce you to modern technologies and theories. Learn to use advanced analysis techniques, translate mechanical engineering problems into a quantitative form, and analyze experiments. You also have the option to take elective courses from other Engineering for Professionals programs—giving you the control to gain the precise knowledge you seek.
Upon graduation, you will:
Master advanced techniques of analysis and modern tools.

Translate practical mechanical engineering problems into a quantitative form amenable to an analytical or numerical solution, or to experimental investigation.

Analyze, interpret, and apply the information obtained by experiment, computation, or analysis, or available in the literature.

Choose a specialization that best fits your area of interest.

Apply knowledge, facts, and theories immediately in your work outside the classroom.
Master's Degree Focus Areas
A focus area must be selected. While required to narrow your study, your focus area will not appear on your degree. 
Advanced Manufacturing:

Study the automation of design and manufacturing systems including computer-aided design (CAD), computer-aided engineering (CAE), computer-aided manufacturing (CAM), and robotics. Understand the relationships between process machinery, process conditions, and material properties. Learn to design precision machines, instruments, and mechanisms through an understanding of gears, bearings, actuators, and sensors. Develop a clear understanding of positional repeatability and accuracy as well as sources of machine and instrumentation errors. Explore the latest manufacturing processes in high-tech

industries.

Biomechanics:

Study the human body, modeled as a mechanical system. Apply fundamental mechanical engineering principles to explore the body's structure and functions.

Use deformable solid mechanics to study bone and soft tissues, fluid mechanics in exploring biofluidics, and statics and dynamics in musculoskeletal biomechanics 

applications

. Learn about the biocompatibility of metallic, ceramic, polymeric, and even other biological materials that come in contact with tissue and biological fluids. Study biomechanical sensors and signals, the design of orthopedic implants, the principles of joint reconstruction, and emerging biomechanics frontiers.

 

Fluid Mechanics and Thermal Science: Learn to solve practical engineering fluid flow problems. Examine laminar and turbulent flows, plus vorticity and circulation. Understand a variety of experimental methods.
Hypersonic Technologies: Study the complex engineering and physics challenges associated with hypersonic flight (speeds over Mach 5.0). Learn about emerging hypersonic technologies, the governing fundamental physics of hypersonic flight, analysis approach, and how to design new and advanced hypersonic vehicles.
Robotics and Controls:

Study an array of aspects of robot motion planning including both rigid and compliant motion, coordinated motion, error detection and recovery, and motion in an unknown environment. Analyze the kinematics and dynamics of robotic manipulators.

Apply classical control systems to mechanical engineering applications that span mechanical, electrical, fluid-flow, and process control systems. Develop an understanding of advanced control theory that includes reinforcement learning, also known as artificial intelligence and machine learning.

Solids/Mechanics of Materials:

Study the deformation and failure of mechanical structures as well as the different classes of engineering materials. Perform tradeoff studies based upon design criteria including strength, toughness, corrosion resistance, manufacturability, and failure.

Learn to use material properties to explore stress and strain in 3D, for both elastic and inelastic material behavior. Study transient and forced vibration of multi degree-of-freedom systems and incorporating vibration isolation. Learn to use finite element analysis as an extension of classical methods, performing an array of simulations that include linear and nonlinear structural, modal, buckling, random vibration, and even generative design

analyses.
Programs
We offer two program options for Mechanical Engineering; you can earn a Master of Science in Mechanical Engineering or a Certificate in Mechanical Engineering. Both of these programs have the option to be completed online.
Mechanical Engineering Courses
Get details about course requirements, prerequisites, focus areas, and electives offered within the program. All courses are taught by subject-matter experts who are executing the technologies and techniques they teach. For exact dates, times, locations, fees, and instructors, please refer to the course schedule published each term.
Tuition and Fees
Did you know that 78 percent of our enrolled students' tuition is covered by employer contribution programs? Find out more about the cost of tuition for prerequisite and program courses and the Dean's Fellowship.
Why Hopkins?
With the mechanical engineering master's program from Johns Hopkins Engineering for Professionals, you'll turn your ambition into a career.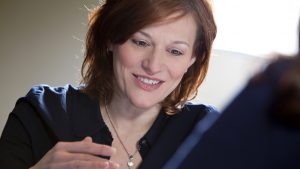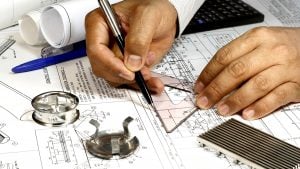 Mechanical Engineering FAQs
You can still apply for the Mechanical Engineering program even if you don't have a background in engineering. You must at least meet the program's course prerequisites. You can take these courses through Johns Hopkins.
Yes, however, if you are transferring a course it must be a graduate-level course, the course cannot have been used to complete another degree, and your 5-year clock of completing your degree begins on the day you enroll in your first graduate class (including any transfer graduate courses). You may be able to waive a foundational course which would allow you the opportunity to take more advanced courses in your 10-course program sequence.
The Engineering for Professionals program was designed to be part-time and online with working professionals in mind. Therefore, we offer both synchronous and asynchronous courses to accommodate your busy schedule. Most of our courses are offered fully online, letting you work and study when and where is best for you. 
On average, mechanical engineers who hold a master's of science in mechanical engineering can expect to earn upwards of $85,000.
Find out when registration opens, classes start, transcript deadlines and more. Applications are accepted year-round, so you can apply any time.