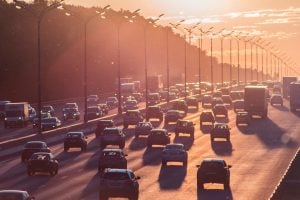 "It was very frustrating to simply sit in my car on those congested roadways, inching ahead bit by bit", says Tong, now part of the Precision Strike Analysis team at the Johns Hopkins University Applied Physics Laboratory, as he references commuting between his home in Silver Spring, Maryland, and a former position in Chantilly, Virginia.
A little research revealed that his experience was far from unusual: The average American spends an average of 104 hours a year snarled in traffic jams, causing a loss of worker productivity and skyrocketing worker stress levels.
Enter Tong's Autonomous Personal Air Vehicle (APAV), a fully electric mode of transportation designed to whisk commuters (and other passengers) above traffic-snarled roadways and to their destinations quickly and efficiently.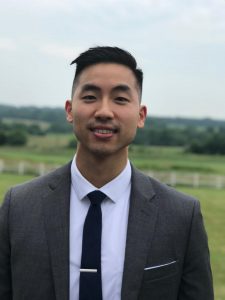 "The system I designed for my final project aims to provide faster travel times, relieve congestion on the roads, and, ultimately, give daily commuters some of their time back", he says.
Tong's system integrates various sensor packages with high-precision navigation, enabling autonomous transport of people and other cargo. A system engineering approach that calls on the skills and knowledge of numerous experts from areas including avionics, electronics, mechanics, and software development—just to name a few—would be required, he said. The Federal Aviation Administration (FAA) would also surely need to be involved.
"A systems engineering approach is what will help tie together the required breadth of technical knowledge to ensure a holistic approach that captures the full scope and complexity of the project", he says. That approach also will aid in ensuring stakeholder involvement to allow for the proper definition of quantifiable and verifiable requirements.
Though Tong acknowledges that some of the technologies that would be needed to make APAV-like vehicles a reality are not yet fully developed, he expects his solution could potentially one day be used.
"It's a very practical solution for alternative travel", he says. "[Such a vehicle would provide] a high level of efficiency, and would greatly benefit the daily traveler. However, there are several technological hurdles that must be overcome first. And the introduction of autonomous passenger air vehicles requires a fair amount of new regulation and legislations, which can quickly complicate air traffic control."
Tong currently works as a modeling and systems analyst for the Johns Hopkins University Applied Physics Laboratory. He earned his bachelor's degree in mechanical engineering at the University of Maryland in 2014 and recently completed his master's degree in systems engineering (MSE) from the Johns Hopkins Whiting School of Engineering.
The Systems Engineering program at Johns Hopkins Engineering regularly highlights the design projects and in-depth thesis research of its students. We will continue to make these presentations available so that they can benefit the entire systems engineering community.