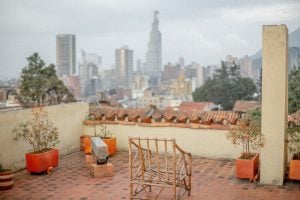 Sicard hopes that a system he developed as his final Systems Engineering project is a step toward changing that. His Mobile Telemedicine Unit, or MoTeU, promises to connect rural residents grappling with chronic health issues to doctors, laboratories, and medical centers using networking, satellite communications, audio and video conferencing, immersive communications, and more.
"Rural residents of my country not only lack infrastructure in water, electricity, and education, but also in the area of access to health care", said Sicard, a systems engineering manager at Cisco. "I thought about how patients with chronic conditions—people who need periodic and specialized medical attention and are located in such areas—can receive needed services without the need to travel long distances. That was the problem I was trying to solve."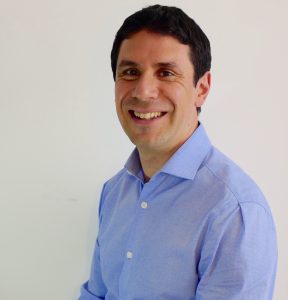 Sicard acknowledges that the idea of telemedicine is far from new, but says he noticed a lack of systems aimed specifically at patients with chronic medical conditions and viewed this as a chance to help.
"I thought this was an opportunity to use systems methodology to integrate commercially available solutions in an engineering system that could be easily transported, deployed, and operated", he said.
He began by delving into the conditions under which his system would operate: namely, Colombia's tropical environment, comprising a range of temperatures and humid conditions. Then, he conducted interviews with medical professionals and patients to find out what was needed. Lastly, he focused on the technical and communications capabilities that would be needed to connect patients with doctors and medical equipment.
The result is MoTeU, a system by which a patient in need of medical services is connected remotely with a physician via an audio and video data link, using a telemedicine unit. If the doctor needs basic information from the patient, such as blood pressure, heart rate, etc., the system's medical sensors can send that information in real time. The care provider and the patient then continue this relationship at various intervals, depending on the patient's needs. According to Sicard, the subsystems in MoTeU can be grouped in four main categories: communications, medical equipment, management, and shelter.
In creating his system, Sicard integrated various already available commercial equipment, including routers, switches, wireless access points and IP-based audio and video, along with off-the-shelf portable devices such as mobile vital sign monitors and laboratories.
"The premise was to seek equipment that has software development capabilities, so the information gathered by such elements can be managed using application program interfaces", he said, adding that when selecting equipment, he also considered the 'toughness' needed to ensure the integrity of all components while being transported over rivers, unpaved roads, and other less-than-optimal conditions.
Because his system uses currently available, off-the-shelf technology, Sicard believes implementation of it is 100 percent feasible and realistic.
"The effort needed [to make this possible] is on the integration, deployment, and operation of the system", he said.
Next steps involve review of the system's viability with government officials and NGO representatives.
Sicard thinks it is noteworthy that he was able to complete the entire Systems Engineering master's degree program from abroad.
"I am not from the U.S., and am not based there, and yet, I was able to finish my MSc degree and use the acquired knowledge to conceptualize a solution, using engineering and systems methodologies, that could benefit many", he said.
The Systems Engineering program at Johns Hopkins Engineering regularly highlights the design projects and in-depth thesis research of its students. We will continue to make these presentations available so that they can benefit the entire systems engineering community.