Find Your Future with Johns Hopkins
Trying to figure out how to get a master's degree in engineering while working full-time shouldn't be as hard as the degree itself. Take a look at some of our prospective student resources and get to know us, our programs, and how we can help you achieve your personal and professional goals.
Timely, Relevant Courses
Our courses are constantly updating to reflect new trends and developments in the real world of engineering. Learn more about how our faculty integrate new technologies and techniques to provide the most relevant and up-to-date information for our students.
Provisional Admission
Interested in advancing your career but do not meet prerequisites of the certificate or master's degree part-time admission requirements? You can still be admitted under provisional student status. Take prerequisite courses and transition into your official program of study upon their completion.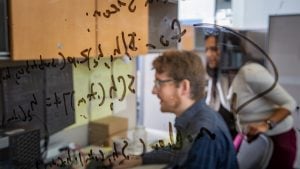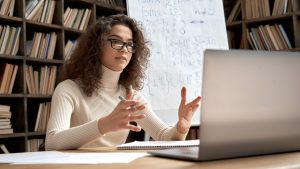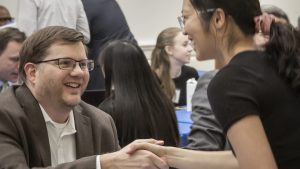 Students looking to apply to the Engineering for Professionals master's programs must be in their last semester of their bachelor's degree or already hold a bachelor's degree and have a 3.0 GPA on a 4.0 scale. Individual programs may have more specific requirements. Learn more about master's degree admission requirements here.
The graduate certificate requirements are similar to those for the master's program. Students must hold or be near completion of a bachelor's degree with a sufficient GPA. Individual programs may have specific requirements, so check your program's page to learn more. Learn more about general graduate certificate admission requirements here. 
In addition to holding a bachelor's degree, students applying to a post-master's certificate program must also hold a master's degree in a relevant engineering or science discipline. Individual programs may demand additional requirements. Learn more about post-master's admission requirements here. 
18+

Years

We are leaders in the delivery of a rich, flexible educational experience that will prepare you for success.

270+

Expert Faculty

Immerse yourself in a culture of collaboration and learn from experts who are pioneers and practitioners in their fields.

650+

Courses

Whether you are earning a degree or taking a single course, we offer timely, relevant courses across a range of specializations.

22

Master's Degrees

Designed to fit your schedule and interests—20 programs can be completed fully online.
Start the next phase of your career today. Learn more about our programs and explore all that you can do with Johns Hopkins Engineering for Professionals.