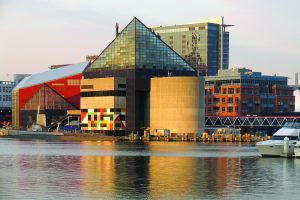 Civil Engineering Program Overview
Johns Hopkins Engineering for Professionals Civil Engineering online master's program is ranked #4 by U.S. News & World Report. Civil engineering is the world's oldest engineering discipline, yet increasing public demands on structures and systems, as well as changes in society's economic and environmental attitudes, mean that today's civil engineer regularly faces new challenges. Johns Hopkins Engineering for Professionals Civil Engineering program provides graduate instruction in the fields of structural engineering, geotechnical engineering, ocean and coastal engineering, and preservation engineering—instruction aimed at helping you meet these new challenges.
Designed specifically for working professionals, the civil engineering program features practice-oriented courses in small classes taught by industry and academic experts who facilitate engaging learning opportunities and provide personalized attention. As a student, you can focus your studies in geotechnical engineering, ocean and coastal engineering, structural engineering, or a general civil engineering course of study. You can also choose to engage in an independent study under the guidance of an instructor.
As a student, you will gain a firm understanding of how to:
Apply mathematics, science, and engineering principles
Identify, formulate, and solve solve complex problems in civil engineering
Use techniques, skills, and modern engineering tools necessary for engineering practice
Master's Focus Areas
A focus area can be selected but is not required.
Geotechnical Engineering
Ocean and Coastal Engineering
Structural Engineering
Program Options
We offer two program options for Civil Engineering; you can earn a Master of Science in Civil Engineering or a graduate certificate.
Civil Engineering Courses
Get details about course requirements, prerequisites, focus areas, and electives offered within the program. All courses are taught by subject-matter experts who are executing the technologies and techniques they teach. For exact dates, times, locations, fees, and instructors, please refer to the course schedule published each term.
Program Chair Civil Engineering
Tuition and Fees
Did you know that 78 percent of our enrolled students' tuition is covered by employer contribution programs? Find out more about the cost of tuition for prerequisite and program courses and the Dean's Fellowship.
Why Hopkins?
When ambition meets opportunity, anything is possible. Earn your degree on your terms at Johns Hopkins Engineering for Professionals.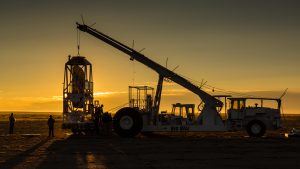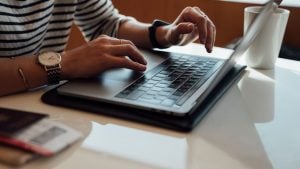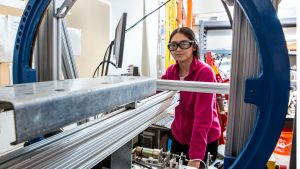 Find out when registration opens, classes start, transcript deadlines and more. Applications are accepted year-round, so you can apply any time.