Program Overview
Learn to protect the confidentiality, availability, and integrity of data, preserve and restore systems, and develop risk management skills to anticipate and avoid cyber threats. Build your professional network and enhance your knowledge with access to the resources and expertise of Johns Hopkins University and the Applied Physics Laboratory.
Whether you work in information security, IT, risk management and compliance, or governance, our Cybersecurity program can help you:
Increase your marketability by learning cutting-edge industry trends, knowledge, and skills through coursework designed by industry experts.
Apply skills and knowledge when assessing a corporation's security risks and formulating technical recommendations in the areas of both hardware and software.
Demonstrate proficiency in the four major areas of cryptology: Encryption, Hash Functions, Signature Schemes, and Authentication.
Focus Areas
Analysis

Assured Autonomy

Networks
Systems
Degree Options
We offer two program options for Cybersecurity; you can earn a Master of Science in Cybersecurity or a Post-Master's Certificate.
Cybersecurity Courses
Get details about course requirements, prerequisites, focus areas, and electives offered within the program. All courses are taught by subject-matter experts who are executing the technologies and techniques they teach. For exact dates, times, locations, fees, and instructors, please refer to the course schedule published each term.
Proficiency Exams
A proficiency exam is available in Cybersecurity. If you have not completed the necessary prerequisite(s) in a formal college-level course but have extensive experience in these areas, may apply to take a proficiency exam provided by the Engineering for Professionals program. Successful completion of the exam(s) allows you to opt-out of certain prerequisites.
Why Hopkins?
When ambition meets opportunity, anything is possible. Earn your degree on your terms at Johns Hopkins Engineering for Professionals.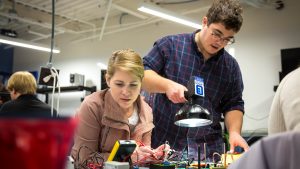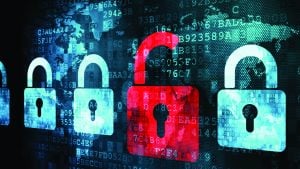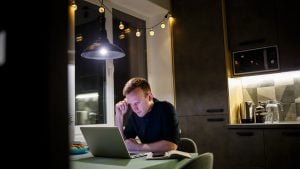 Program Chair Computer Science, Program Chair Cybersecurity
Find out when registration opens, classes start, transcript deadlines and more. Applications are accepted year-round, so you can apply any time.