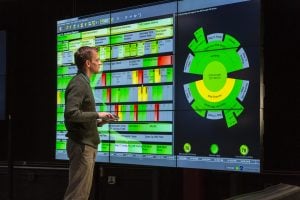 Data Science Online Graduate Program
Johns Hopkins Engineering for Professionals online, part time Data Science graduate program addresses the huge demand for data scientists qualified to serve as knowledgeable resources in our ever-evolving, data-driven world.
Designed specifically with working professionals in mind, you will engage in a number of modern online courses created to expand your knowledge for advanced career opportunities in data science, including Machine Learning, Data Visualization, Game Theory, and Large-Scale Data Systems. Learn from senior-level engineers and data scientists who will incorporate realistic scenarios in your studies that you have or will encounter as a professional. You will be prepared to succeed in specialized jobs involving everything from the data pipeline and storage to statistical analysis and eliciting the story the data tells.
Gain practical skills and advance your career to meet the growing demand for data scientists.
Balance both the theory and practice of applied mathematics and computer science to analyze and handle large-scale data sets.
Manage and manipulate information to discover relationships and insights into complex data sets.
Create models using formal techniques and methodologies of abstraction that can be automated to solve real-world problems.
Select the courses that fit your area of interest.
Become a confident data scientist and leader.
Program Options
We offer two program options for Data Science; you can earn a Master of Science in Data Science or a Post-Master's Certificate.
Data Science Courses
Get details about course requirements, prerequisites, and electives offered within the program. All courses are taught by subject-matter experts who are executing the technologies and techniques they teach. For exact dates, times, locations, fees, and instructors, please refer to the course schedule published each term.
Proficiency Exams
A proficiency exam is available in Data Science. If you have not completed the necessary prerequisite(s) in a formal college-level course but have extensive experience in these areas, may apply to take a proficiency exam provided by the Engineering for Professionals program. Successful completion of the exam(s) allows you to opt-out of certain prerequisites.
Why Hopkins?
When ambition meets opportunity, anything is possible. Earn your degree on your terms at Johns Hopkins Engineering for Professionals.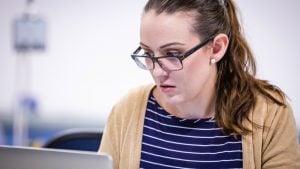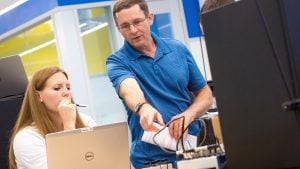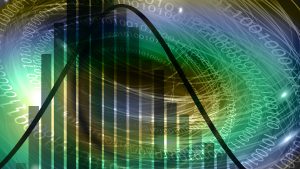 Find out when registration opens, classes start, transcript deadlines and more. Applications are accepted year-round, so you can apply any time.