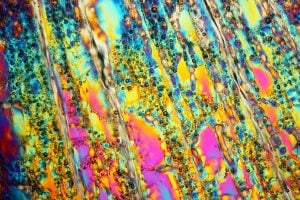 Materials Science and Engineering Program Overview
The Johns Hopkins Engineering for Professionals Materials Science and Engineering graduate program is led by expert engineers and scientists, gain the in-demand skills to tackle the most pressing challenges in the industry from nanotechnology to electrochemistry. Whether you work in the field of transportation, communication, biomedicine, aerospace, or energy, our program broadens your ability to design improved materials for use in multiple industries. The advanced and modern curriculum capitalizes on the profound research and expertise of the Johns Hopkins Applied Physics Lab and the Johns Hopkins Extreme Materials Institute.
This highly collaborative and hands-on program gives you the opportunity to:
Master the connections between materials' structure and performance.
Learn how newly engineered materials can be used in modern technologies.

Apply the structure, thermodynamics, and kinetics of materials to the design of new engineering materials and to the development of advanced characterization methods

.
Be prepared to lead with confidence with knowledge you can incorporate immediately in your work.
Enjoy the flexibility of learning while working.
Master's Degree Focus Areas
A focus area/concentration can be selected but is not required.
Biotechnology
Nanomaterials
Master's Degree Concentration
A focus area/concentration can be selected but is not required. A concentration will appear on your transcript to indicate an area of extra focus as part of the degree. 
Programs
We offer one program option for Materials Science and Engineering; you can earn a Master of Science in Materials Science and Engineering online or onsite.
Materials Science and Engineering Courses
Get details about course requirements, prerequisites, concentrations, focus areas, and electives offered within the program. All courses are taught by subject-matter experts who are executing the technologies and techniques they teach. For exact dates, times, locations, fees, and instructors, please refer to the course schedule published each term.
Program Advisors
Knowledgeable and supportive advisors are here to help guide you through the program. Take a look at our specially designed advisor page to get answers to your questions about admissions, prerequisites, and so much more.
Program Chair Materials Science and Engineering
Tuition and Fees
Did you know that 78 percent of our enrolled students' tuition is covered by employer contribution programs? Find out more about the cost of tuition for prerequisite and program courses and the Dean's Fellowship.
Why Hopkins?
When ambition meets opportunity, anything is possible. Earn your degree on your terms at Johns Hopkins Engineering for Professionals.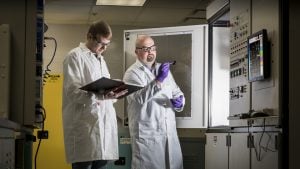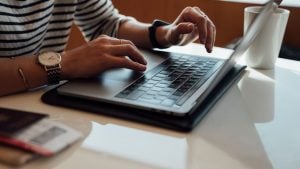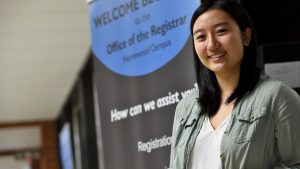 Find out when registration opens, classes start, transcript deadlines and more. Applications are accepted year-round, so you can apply any time.