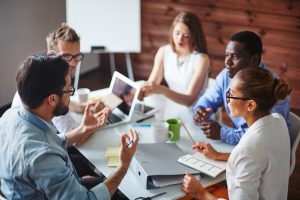 Engineering Management Program Overview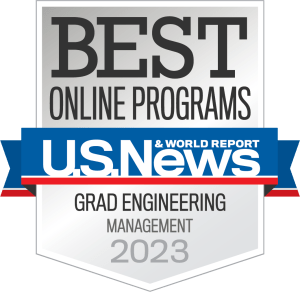 Ranked #2 by U.S. News & World Report, Johns Hopkins Engineering for Professionals online Engineering Management program prepares you to lead with confidence. The curriculum provides engineering professionals the opportunity to build competencies in an array of technical and managerial positions. While management courses serve as the core of the program, you have the opportunity to choose which specialty track aligns with your interests and goals.
If you are pursuing a career in the systems acquisition, systems development, or a production domain as a project manager or program manager, or aspire to general management, the Technical Leadership track is oriented for you. For the functional manager seeking to further develop a mix of management and technical skills, you can choose a specialty track to advance those technical skills in your chosen engineering discipline while enhancing your ability to manage and supervise technical personnel. The tracks provide graduate-level work  to mix your chosen specialty with engineering management perspectives.
Instructors are experienced technical leaders and executives who discuss challenges you are likely to face as a professional.
As a student, you will learn to:
Solve challenges as an effective technical contributor and ethical leader to effect global, economic, organizational impact
Demonstrate grounding in the application of scientific, engineering, and leadership principles
Be recognized as a professional leader in contemporary, multiple disciplinary technical organizations
Apply best practices as practitioners; analyze, discriminate, and interpret data, and be a champion of innovation
Gain professional success and apply learning preparation that builds upon your background for future advanced study
Master's Degree Tracks
A degree track must be selected.
Applied Biomedical Engineering
Applied and Computational Mathematics
Applied Physics
Artificial Intelligence
Civil Engineering
Computer Science
Cybersecurity
Data Science
Electrical and Computer Engineering
Environmental Engineering Science and Management Programs

Healthcare Systems Engineering

Information Systems Engineering
Materials Science and Engineering
Mechanical Engineering
Space Systems Engineering
Structural Engineering
Systems Engineering
Technical Leadership
Programs
We offer two program options for Engineering Management; you can earn a Master of Engineering Management or an Engineering Management Graduate Certificate.
Engineering Management Courses
Get details about course requirements, prerequisites, tracks, and electives offered within the program in the Academic Course Catalogue. All courses are taught by subject-matter experts who are executing the technologies and techniques they teach. For exact dates, times, locations, fees, and instructors, please refer to the course schedule published each term.
Program Chair Engineering Management

Program Manager Engineering Management
Tuition and Fees
Did you know that 78 percent of our enrolled students' tuition is covered by employer contribution programs? Find out more about the cost of tuition for prerequisite and program courses and the Dean's Fellowship.
Why Hopkins?
When ambition meets opportunity, anything is possible. Earn your degree on your terms at Johns Hopkins Engineering for Professionals.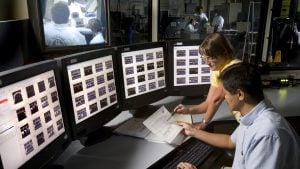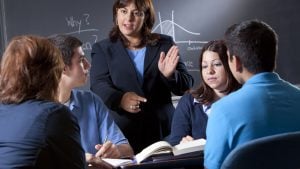 Master of Engineering Management Programs Consortium
The MEMPC (Master of Engineering Management Programs Consortium) consists of a group of partner universities to promote the value of a master's degree in Engineering Management. Johns Hopkins University is one of those members.
Find out when registration opens, classes start, transcript deadlines and more. Applications are accepted year-round, so you can apply any time.