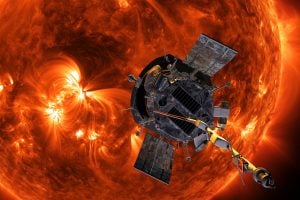 Space Systems Engineering Master's Degree Program
If you are interested in delving deeper into the aerospace industry and studying under professors and mentors who are involved with the New Horizons Pluto mission or the new Dragonfly mission–you can have access to this exceptional learning environment and more as a student in the Space Systems Engineering program. Program faculty are top subject matter experts and practitioners from across the space community, including the Johns Hopkins University Applied Physics Lab.
You will study the formal systems engineering method, first as applied to entire space missions, and then with ever-increasing technical rigor, as applied to flight and ground systems and subsystems. The program provides in-depth opportunities to dissect and analyze case studies of current topics drawn from relevant real-world programs. Additionally, unique to our program, students learn to design spacecraft, including solar panel charging, GPS tracking, precision navigation, thermal control, power, and communication systems. Be prepared to:
Demonstrate the ability to develop and design a bench-top spacecraft including solar panel charging system, GPS, and Precision Navigation subsystems
Design the structural and electrical subsystems of a spacecraft, thermal control, power systems, and communication systems
Demonstrate proficiency in the analysis of direct broadcast satellites, VSAT links, and Earth-orbiting and deep space missions
Select technical elective courses to tailor your degree and gain the knowledge that works best for you
Master's Degree Focus Areas
A focus area can be selected but is not required.
Leadership/Management
Technical
Program Options
We offer one program for Space Systems Engineering—a Master of Science in Space Systems Engineering.
Space Systems Courses
Get details about course requirements, prerequisites, focus areas, and electives offered within the program. All courses are taught by subject-matter experts who are executing the technologies and techniques they teach. For exact dates, times, locations, fees, and instructors, please refer to the course schedule published each term.
Program Chair Space Systems Engineering
Tuition and Fees
Did you know that 78 percent of our enrolled students' tuition is covered by employer contribution programs? Find out more about the cost of tuition for prerequisite and program courses and the Dean's Fellowship.
Why Hopkins?
When ambition meets opportunity, anything is possible. Earn your degree on your terms at Johns Hopkins Engineering for Professionals.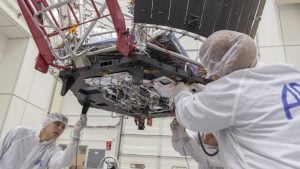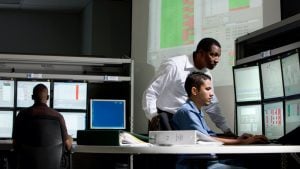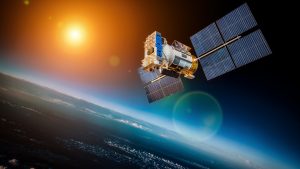 Find out when registration opens, classes start, transcript deadlines and more. Applications are accepted year-round, so you can apply any time.